State-of-the-art cosmetic, medical and surgical services for adults and children at every stage of life

Microdermabrasion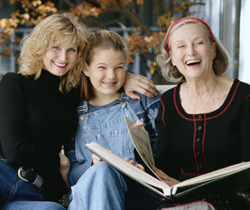 This leading edge technique has been described as an "instant face lift," achieving gratifyingly beautiful results with almost no discomfort or inconvenience — rapid high-end results — at a price everyone can afford. If you could only select one treatment this would be it — men, women and teens can all benefit from a series of these very effective treatments.
What is it?
The term microdermabrasion refers to the application of tiny grains, such as crystals, to buff away the damaged top layer of skin, generating a natural healing process to replace damaged skin cells with healthy skin cells. The result: a fresh smoother and younger look.
What does it do?
Microdermabrasion works well for both men and women, and even teens. It can be used to treat acne, stretch marks, scars, or clogged and enlarged pores – and it's also an effective anti-aging treatment. Microdermabrasion can be a good alternative for patients whose skin is too sensitive for anti-acne medications, such as Retin-A. It is a refreshing technique that is truly transformative: problem skin is dramatically improved and skin that's already healthy looks even better.
What does it feel like?
The technique involves use of a machine that massages a jet of fine crystals over your skin. With minimal sting, it is not uncomfortable. After the treatment you may experience some redness or minimal swelling, which usually lasts only a few hours. We will provide you with a soothing serum to expedite rapid healing.
Advantages:
The healing process generates skin cells that not only look fresher but are actually healthier, since damage from sun, blemishes and aging (fine lines) is eradicated. Also, microdermabrasion enables skin care products to work more effectively, since their active ingredients and moisture can now reach the deeper layers of skin. It is also a less invasive and less expensive way to achieve a luminous, rejuvenated skin texture.
What does it feel like?
The technique involves use of a machine that shoots a jet of fine crystals over your skin. Though it may sting, it is not really uncomfortable. In the hours after the treatment (lasting usually for a few hours, but occasionally up to two days) you may experience some redness and/or swelling.
Who It's For:
Microdermabrasion is an easy, effective and affordable way for both men, women and teens to achieve cleaner, younger looking skin. There are, however, some medical conditions that preclude microdermabrasion treatments. These will be discussed with your doctor at