State-of-the-art cosmetic, medical and surgical services for adults and children at every stage of life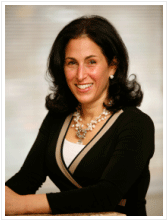 "It's important to me to take the time to listen to patients and build a trusting relationship. I love that dermatology has very visible effects: There's nothing more gratifying than seeing the smooth, glowing and clear face of a teenager or adult, after treatment, who had suffered from terrible acne cysts. It's been a wonderful time to be a dermatologist, with the recent explosion of non-invasive cosmetic treatments. Our practice has been built on personal referrals – it's extremely gratifying when a person sends the rest of the family, or their friends or co-workers to see us.
Professionally, I most enjoy skin cancer detection. It's my goal to educate patients so they can play an active role in preventive skin care and early detection of skin cancers. I try to emphasize that sun protection and certain creams will not only prevent skin cancer, but also signs of aging, including wrinkles and sun spots. I also enjoy treating acne, and cosmetic dermatology including laser treatments, Botox and dermal fillers.
My outlook and philosophy on life has been greatly shaped by my interactions with patients. Whether it is a discussion on travel, books or personal issues, I'm grateful for the opportunity to share in my patients' lives."

Curriculum Vitae: Rena C. Fortier, M.D.
Degrees: B.A., Barnard College, M.D., Mount Sinai School of Medicine, NY, NY
Medical Internship: Internal Medicine, Mount Sinai School of Medicine, NY, NY
Dermatology Residency: Chief Resident, Albert Einstein College of Medicine
Special Interests: Skin Cancer Detection, Acne, Cosmetic Dermatology